In December 2015, my family did a trip around the USA and a cruise around Mexico! It was an incredible trip that I will never forget. We did a 7 night cruise that left from Los Angeles and visited Puerto Vallarta, Mazatlan and Cabo San Lucas. I enjoyed this trip thoroughly! The ship was absolutely beautiful! The atrium was stunning, the entertainment was fantastic and the food was delicious like usual! There were so many wonderful things to do on board and I was never bored. The pool deck was lovely and so was the rest of the ship!

The shows each night were incredible! The shows by the production team on board were my favourite! The food was delicious! The food in the dining room and the buffet was fantastic, I also loved the international cafe which had delicious sandwiches, rolls and deserts! While I was on the ship, I spent a lot of time on the pool deck swimming and at lounges reading my book or joining in one of the activities. There were dance classes, trivia, craft and more activities on offer. TO READ MORE CLICK BELOW!

Our three ports were Puerto Vallarta, Mazatlan and Cabo San Lucas, I loved them all a great deal! They were all beautiful! Sailing out of LA was also stunning.

Puerto Vallarta was an incredible place to visit. We spent the day walking around the town and exploring! There were so many beautiful buildings that are so different to the ones at home. The beach was lovely and there were some beautiful view points all around the city! We met some interesting people on the streets, in particular a man who called himself the 'mafia' but was truly a very sweet man! We had a delicious authentic Mexican lunch with a gorgeous ocean view! The cobblestone streets were really fun to drive over too :)

Mazatlan was gorgeous! It was amazing to see the four ships lined up in a row. I can't remember exactly what ships they were but I know there was the Crown Princess, a Holland America ship, another Princess ship and a Norwegian ship. It was a very beautiful view! We did some lovely silver shopping and got some great things! We spent a few hours at a beautiful resort with lovely pools and a beach. We had a fantastic day! Sailing out was incredible! Watching all of the other ships pull out one after the other was beautiful!

Cabo San lucas was truly special! The rock formations were gorgeous and I absolutely loved taking a boat from the main land and getting close to the rocks! There were beautiful seals in their natural habitats which were lovely to see! The beach was beautiful and the water was a great temperature! We just sat in the water all day, enjoying the views! I went parasailing with my brother which was very exciting! It was so scary but lots of fun! We had gorgeous views of the ships from up so high! That was such an exciting day!

We had an incredible time on the Crown Princess. I can only say positive things about it. The only negative was that it was not long enough!
Powered by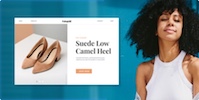 Create your own unique website with customizable templates.