In December 2015, I spent a fabulous day at Cabo San Lucas, Mexico. Cabo was one of the ports on a Mexican Riviera cruise that we did on the Crown Princess. I absolutely loved Cabo. We had such a wonderful day there! We started off by taking a boat from the mainland to the beach, which was a great way to see the beautiful rock formations and the seals! The rock formations were incredible to see and it was fabulous to see the seals in their natural habitats.
We spent the day swimming in the pristine water and taking the beautiful place in. The dads all loved spending the day drinking their $1 coronas while relaxing in the water. I bought some beautiful jewellery from people selling it on the beach and enjoyed reading my book in a beach chair. I also went parasailing which was quite the experience! I was a bit scared but the views were breathtaking (especially with 4 cruise ships docked!) and that was definitely the highlight of my day in Cabo San Lucas.
But unfortunately, the day had to come to an end and we had to get back on the ship and sail away. I would love to go back there again someday.
Powered by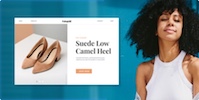 Create your own unique website with customizable templates.