Vanuatu is an island located in the South Pacific. It is one of my favourite places I have ever been! It is such a beautiful place to visit! I have been to Vanuatu numerous times on cruise ships and to stay. There is so many fun things to do there and the people are some of the nicest people I have ever met. The beaches and lagoons are incredible. They have crystal clear blue water and white sandy beaches which is magical. The cascades waterfalls were beautiful to see and it was an incredible experience to climb them. The ladies markets in town are lovely! There are so many beautiful things to buy and the ladies were so nice to us!

We stayed at 'Warrick Le Lagon' which was such a beautiful resort! It had great pools, beach access and such a lovely island feel! The food and service was wonderful! There are so many beautiful islands close to the mainland. I absolutely loved Pele Island where I snorkelled in 70m deep water! The island and village was gorgeous! I also visited Hideaway Island which was a place I will never forget! The water was so blue and the snorkelling was beautiful! The underwater post box was very cool! We got there by water taxi which was a lot of fun! Vanuatu is in my eyes 'the most beautiful place in the world' and I would recommend it to everyone!

Powered by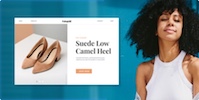 Create your own unique website with customizable templates.