Las Vegas, Nevada in the USA is one of the most exciting places I have ever been. It was so exciting to walk down the strip and go from New York to Paris to Venice in one day! The hotels and casinos are so beautiful and unique. I stayed at Paris for four nights and had an absolute blast, I felt like I was in Europe! The rooms were beautiful and so was the pool, casino and the shopping area. I loved the atmosphere in Vegas, there was always something exciting happening everywhere you look. While in Vegas, I spent my days going from hotel to hotel and looking at the exciting things each country had to offer! New York had a roller coaster and Venice had gondola rides! I also went shopping at the outlets and bought gorgeous things for affordable prices. I also went to the Grand Canyon on a helicopter and that was an INCREDIBLE experience! The Grand Canyon was so beautiful and it was amazing seeing it from up so high!

Las Vegas is fabulous during the day, but the real party starts at night! There are so many amazing shows to see and the theatres they are shown in blew my mind! We saw a variety show, La Reve 'The Dream' which was absolutely incredible and a Cirque De Solei show called 'Mystere' which of course we loved. Seeing shows in Vegas is a must do! The lights at night from all of the hotels are so beautiful, you don't know where to look! Vegas is one of my favourite places. Las Vegas is by far the most exciting and exhilarating place I have ever been and I recommend everyone going and making the most of a truly unique experience!
Powered by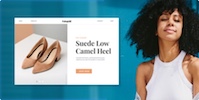 Create your own unique website with customizable templates.