Byron Bay, New South Wales, Australia is one of my favourite places in the world! The beaches are so beautiful and the town has so many nice cafes and shops! Byron Bay has quickly become one of the most popular tourist destinations in Australia bringing people from all over the world including celebrities! Byron has a great vibe and is so much fun! As you can see above the beaches are beautiful! And so are the resorts! There is so many fun things to do at Byron Bay.

Visiting the lighthouse is a must do as the view from the top is so beautiful! You can either walk or drive up, the walk is very strenuous so I prefer driving! Check out the cool shops in town as they have some beautiful and quirky things! My favourite book shop 'Mary-Ryans' is there so I always give it a visit! The cafes have some amazing food! My favourite is the 'Twisted Sista' which does delicious breakfast, lunch and incredible sweet treats! If you go to Byron Bay, definitely go to 'The Farm'. They have delicious food and it such a lovely place to visit. My favourite part of going to Byron Bay is the beach! The water is so blue and is perfect! Next time you are in Australia, definitely check out Byron Bay!
Powered by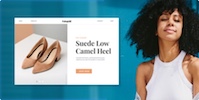 Create your own unique website with customizable templates.