On my way to Phuket, Thailand, I was lucky enough to have a 24 hour stopover in Singapore! Although we had a short time in the gorgeous country, we wanted to make the most of every hour! We stayed at the Novotel in Clarke Quay which was a great location and a short walk away from all the excitement! We walked to Clarke Quay and had a look around the area. We had an Uncle's Ice-cream sandwich, which is something all tourists must do while in Singapore! We walked to Chinatown and I loved seeing the lanterns and the beautiful buildings. We had dinner at 'Hawker Chan' the worlds cheapest Michelin Star restaurant and our chicken and rice was delicious! For only $3.00 my dinner was fabulous! I loved Chinatown and would recommend it to anyone in Singapore, it is a great place to go.

After experiencing China town, we went to Gardens By The Bay. IT WAS INCREDIBLE! The Gardens By The Bay were so beautiful. They were green and lush and quite magical. We went into the dome 'Cloud Forest' and it was so beautiful. There was a waterfall and so many beautiful plants and you really did feel like you were in a 'Cloud Forest'. After exploring that dome we went to The 'Supergrove Trees show'. That was amazing! The supergrove trees are gorgeous and seeing the Marina Bay Sands building in the background was special. The trees changed colour with the beat of the music and it was absolutely beautiful! I definitely recommend doing this while in Singapore. It was so sad to leave in the morning, but the holiday wasn't over yet! Stay tuned for Phuket, Thailand!
Powered by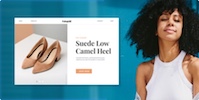 Create your own unique website with customizable templates.