Our fourth port of call was Suva, Fiji! Suva is a beautiful tropical paradise! Suva is so green and lush. We went for a drive to The Pearl Resort where we spent a few hours. The drive was over an hour but it was lovely seeing the cute little houses and all of the stunning rainforest! The resort was beautiful! We spent the day in the beautiful resort pool and the resort beach which was lovely. Suva was a lovely place to visit!

Latouka was our final port. Latouka is a very industrial place so to go to a beach you must go further out of town. We just stayed in the city. It was stinking hot! There was a lot of good shopping for guys, not so much for girls so my brother go a lot of clothes! I couldn't wait to get back on the ship and have an iced chocolate from Cafe Promenade!
Powered by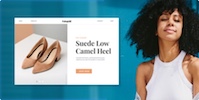 Create your own unique website with customizable templates.