Our Second port of call was Mystery Island, part of Vanuatu! Mystery Island is a tiny little island with a few little huts for markets and a beautiful beach! It is basically only used by cruise ships! The beach there was also crystal clear and so blue, it was perfect! There were dancers and singers singing/dancing in traditional ways, which was really cool! There were some really nice markets with lots of handicrafts that the ladies make!
This would have to be one of my favourite ports, it was just so wonderful!
Powered by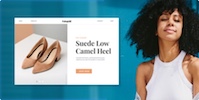 Create your own unique website with customizable templates.