When people are looking for a cruise for their family, they often struggle between Royal Caribbean International and Carnival Cruise Lines. Both cruise lines are lots of fun and for the family but Which one do you choose? I have only sailed on each cruise line once so this review is based off those experiences, what others have said and my own research.

The Ship: Royal Caribbean
The Royal Caribbean ships are gorgeous! RCI really have the 'wow' factor. Every ship is different but most ships have awesome features like the Flow Rider, Ice skating and rock climbing. Some even have waterslides! Most Royal Caribbean ships have the 'Royal Promenade' where all of the shops and some cafes are located. This is a great feature as it is very impressive and makes the ship easy to navigate, but it can get very crowded and a bit hectic! The pool decks are beautiful and have good sized pools and lots of hot tubs! There is also the movie screen for outdoor movies and music!

​The Ship: Carnival
The Carnival ships are not as impressive as the RCI ships and are a lot more casual. They are still beautiful, but not quite as much. They have also got exciting features like waterslides and fun water parks! The pools that I have seen are a bit small but still great. Saying that though, some ships have the outdoor movie theatre with a lot of seating and better view points than RCI. The ships have also got some cool places such as the Carnival Spirits 'The Jungle' which is a fun place for everyone to hang out! TO READ MORE CLICK BELOW!

Onboard Life: Royal Caribbean
Royal Caribbean offers so many amazing activities! You can join in dance classes, cooking demonstrations, trivia, fun pool activities, watch movies and more! Or you can go shopping in the Royal Promenade and check out the Amazing sales or relax at the spa or in the pool! The staff are all great and ready to help out as best they can.

Onboard Life: Carnival
Carnival is definitely the 'fun' ship! There is so many exciting things to do throughout the day! Carnival is all about having FUN! The activities are similar to those on RCI but some are more silly and funny! There are also numerous places you can go to escape the 'fun' to just relax and read a book.

Dining: Royal Caribbean
Dining on Royal Caribbean is amazing! The food was delicious and there was lots of variety to choose from! There are some good cafes and delicious but expensive specialty restaurants, and the windjammer buffet was great for breakfast and lunch. The main dining rooms are GORGEOUS and fit for the royal family! The waiters are incredible and so kind and fun. we loved getting to know them. The waiters did a few songs but not like Carnival. I loved going to the main dining room for breakfast sometimes and being seated at a table with different people and getting to know them. Dining on RCI is quite formal and I LOVED that.

Dining: Carnival
The food on Carnival is not the best cruise ship food around. There is less variety than on other ships. For some, the food is a big part of a cruise experience so if you are in it for the food, RCI is better. But, the food is still good and the dining experience is so much fun! In the afternoon, there is afternoon tea in the dining room which is nice. There is 'spotlight' every night in the main dining room where the waiters all dance and it is so much fun! There is even a table magician that comes around at night and does amazing tricks! So much fun! Dining on Carnival is quite casual other than the one formal night.



Entertainment: RCI
The entertainment on RCI is great. The shows in the theatre were amazing! The production team put on incredible shows and so did all of the other acts ranging from tribute shows to comedians. The performers during the day were not amazing, not as good as Carnivals. The iceskating shows are INCREDIBLE and unique and definitely bring the 'Royal Wow'. On some of the bigger ships there is the 'Aqua Theatre' which brings exciting acrobat water shows!

Entertainment: Carnival
Wow! The entertainment on Carnival is incredible! The shows at night in the theatre were wonderful. They ranged from the production team on board which performed broadway style shows to a hypnotist which wowed everyone and made us laugh so hard! There was also great performers around the ship throughout the day which were really nice to listen to. On the pool deck there were some very entertaining activities throughout the trip! Entertainment is definitely Carnivals strong point.

My Verdict:
I personally enjoyed my time on RCI more than I did on Carnival. But saying that, I would travel on Carnival anytime as it is still amazing and I thoroughly enjoyed my time on board. Both cruise lines have their strong points and are so much fun for the entire family! I like Royal Caribbean more as the ships are INCREDIBLY Beautiful, I loved the staff, they aren't as crowded, and the food is better! If you have any questions feel free to contact me on instagram or facebook or through this site!
Powered by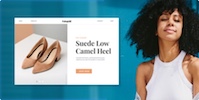 Create your own unique website with customizable templates.